Information Tokyo Property News
Parking ticket machine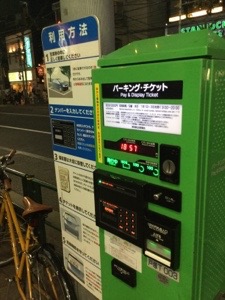 As this is the parking ticket machine in central Tokyo.
This machine is more for the road parking.
There is a white line written on the road and you need to park you car inside this white circle.
After park the car, you need to go to this machine and buy ticket for 60min.
Mostly is 300yen for 60 minutes.
Good point of this parking is the total parking Co's is relatively cheap but you cannot split parking time not more than 60 minutes may be disadvantage.