Register agency service (From UR property service)
Probably, number of people have heard about UR property.
http://mytokyoproperty.com/agent-service/ur-property-service/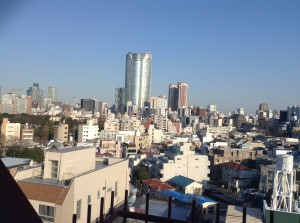 UR, "Urban Renaissance" simply explain the property which is underway by the government.
This type of property have number of benefit such as below.
/No Agent fee
/No Key money
/No Renewal fee
/No Guarantor
As we have been providing number of foreign client, many people often having tough time to prepare above condition when renting the property but this UR property have no need to prepare these kind of items.
We also think this system have good affinity to the foreigners looking for a property in this country.
But compare the situation with the property in the market, the movement of UR property is mostly quick and number of good spec property will be gone before it appears in the market.
There are some "ways" to secure these kind of good spec property and the agent who have knowledge to secure becomes a big help to meet with the one you are looking for.
Additionally, we are going to provide below service as our basic agent service and Ur also will be include as well.
http://mytokyoproperty.com/agent-service/move-in-support/
If you are thinking about moving with less initial cost and looking for UR,  no hesitate to contact us and we are pleasure supporting  your property hunting!