(Service include into "agent fee")
Service outline
Once I decide on a room, I want to live right away!
It is troublesome to prepare furniture and home appliances.
Even though the period of living in the room is fixed from the beginning, it is troublesome to prepare furniture and home appliances.
But monthly apartments are expensive.
I want more room choice options.
Have you ever thought about that?
We will respond to such requests.
The theme of our furniture setting service is "Move in on the same day".

– All you have to do is decide on a room for the specified property.
– There are virtually no costs for purchasing or installing home appliances.
– We will prepare electricity, gas, water, internet, and everything you need so that you can move in immediately.

Furthermore, even if you decide on these properties, you will not be charged a brokerage fee!
We will support you to live in a furnished room at a low price.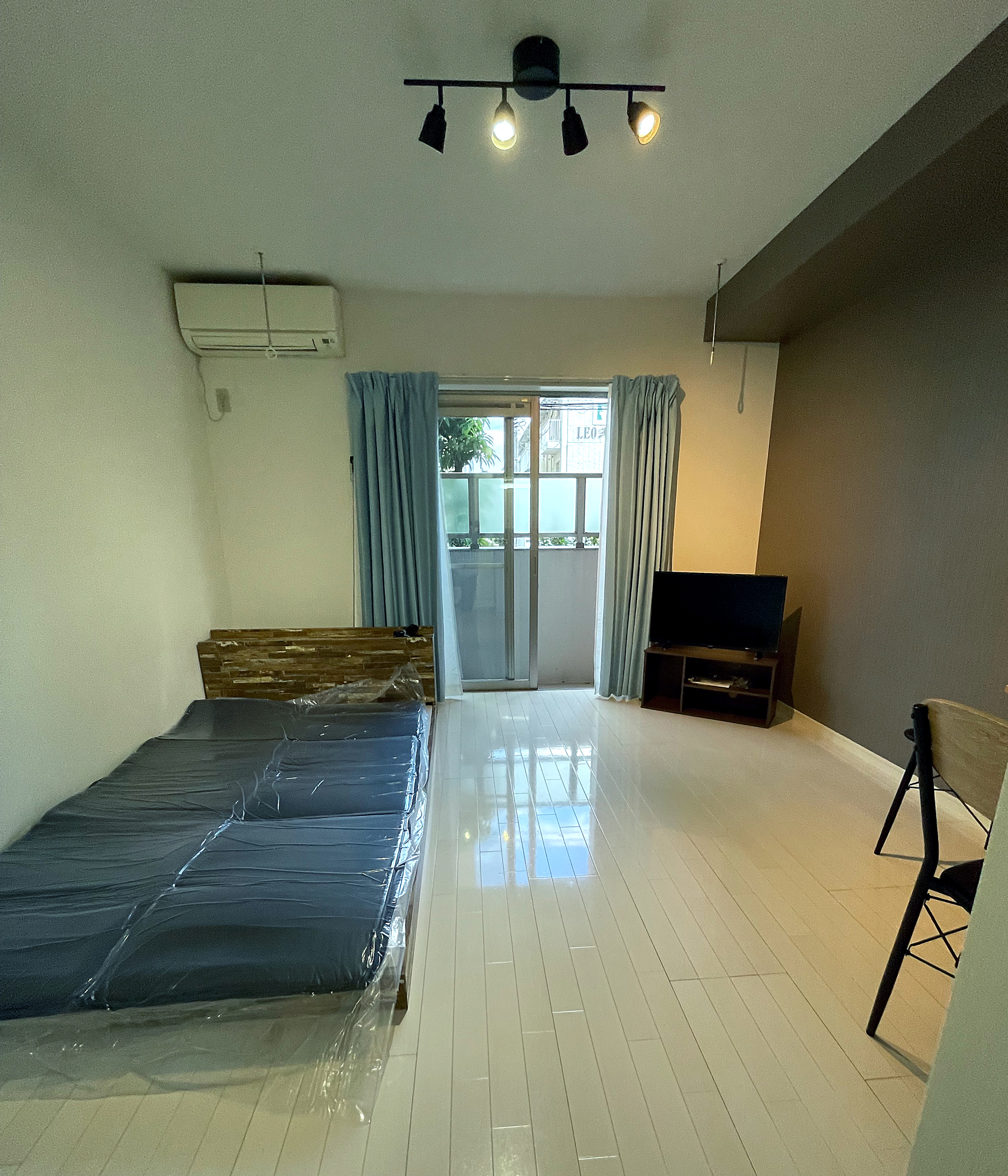 Service flow
STEP.01

Please give us an inquiry.

STEP.02

Guide to the property you are requesting

STEP.03

Application

STEP.04

Condition determination(Payment of initial cost)

STEP.05

Contract(signing of the memorandum of Use of Furniture and Home Appliances)

STEP.06

Contract start(hand you a key)

STEP.07

Furniture and home appliance settings

STEP.08

Occupancy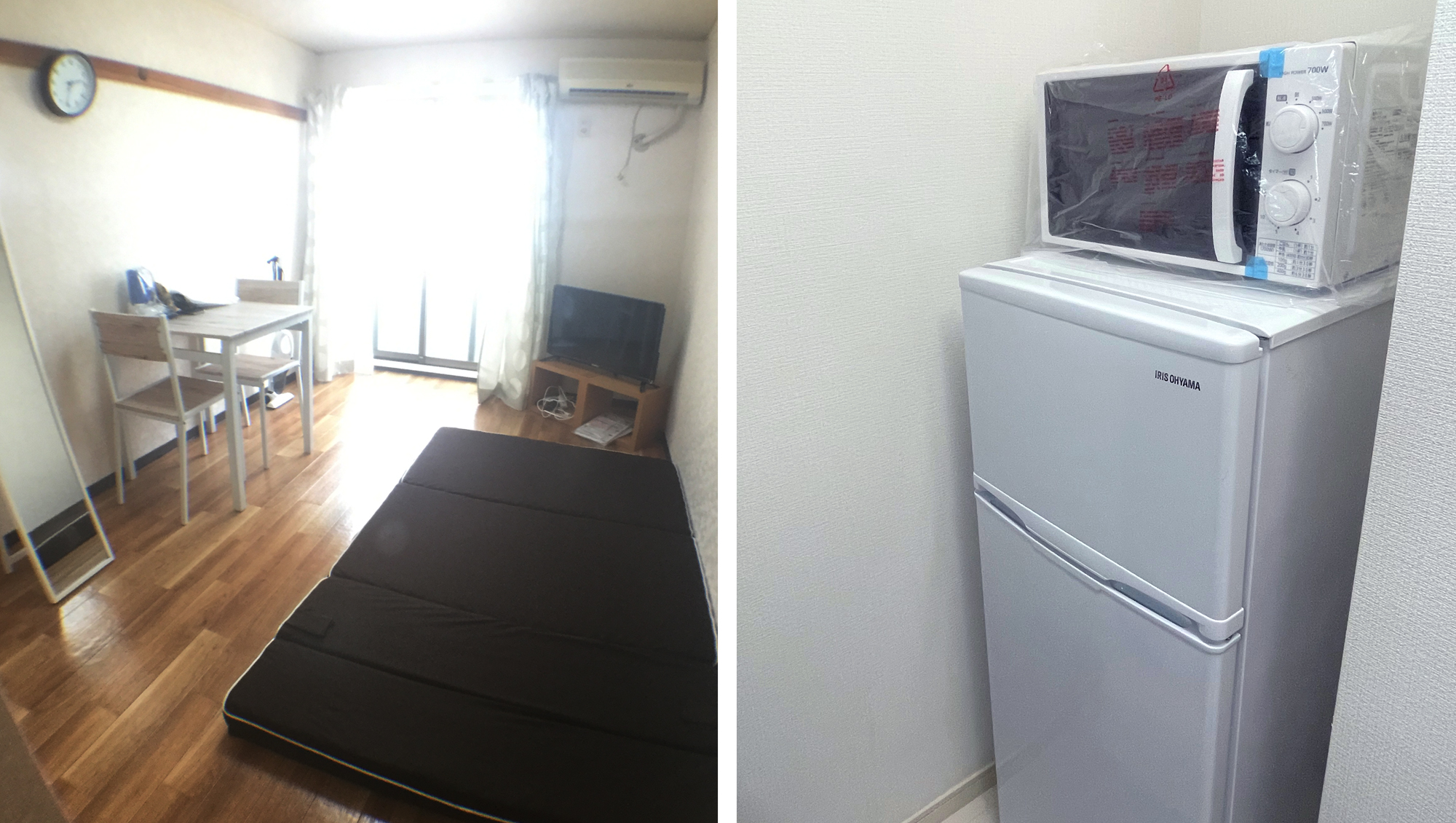 NOTES
Please pay attention to the provision of this service as follows.

1.When installing furniture and home appliances, we will conclude a Memorandum of Understanding on the use of furniture and home appliances.
2.Purchase only once. We will not repair or replace if damaged or deteriorated. Disposal and replacement associated with deterioration or damage will be borne by the customer.
3.We select furniture and home appliances.  We will hear your request, but we do not necessarily promise to meet your request.
4.Please let us know if there is any damage, malfunction, etc. within one week after starting use.  After confirming the cause of damage, we will consider repairing and replacing according to the contents.(We do not necessarily promise to perform damage replacement at our own expense.)
5.We will carry in furniture and home appliances with the utmost care.  After the start of use, we will not be responsible for any injuries or troubles caused by installation furniture or home appliances.
6.Please let us know about the removal of furniture and home appliances at the time of moving out.  We will ask you for collection, or we will arrange for the collection company to visit you.

If you have any other questions, please contact us from the inquiry form.
Click here for inquiries.
Voice from Customer:
Looking for an apartment in japan has to be one of the most time consuming and complicated ventures you can take on. Even more so if you are coming from abroad like myself.
Luckily, I was able to rely on Morita-san and his company. They helped me immensely, from emails, to translations, to registrations, to payments. Basically A-Z, he was there helping me with whatever was needed.
I highly recommend Mortita-san when you are looking for an apartment to rent in Japan.
Mr. Raj