Comments from the customer
Here are the comments from our dearest customer who experience our service and found fruitlful Tokyo property and start their special life here in Tokyo.
We always proud and thank to all of our customer by providing our service to have successful life start in Tokyo.
Thank you our friends!
---
Looking for an apartment in japan has to be one of the most time consuming and complicated ventures you can take on. Even more so if you are coming from abroad like myself.
Luckily, I was able to rely on Morita-san and his company. They helped me immensely, from emails, to translations, to registrations, to payments. Basically A-Z, he was there helping me with whatever was needed.
I highly recommend Mortita-san when you are looking for an apartment to rent in Japan.
Mr. Raj
---
Morita san has been helping me with apartment search even before my moving to Tokyo from India.
He not only sent me options filtered as per my requirements but also visited these apartments and sent me pictures,videos and live video tours through Skype.
This helped me select the most suitable property, and then he helped me throughout the whole process, guiding me not only through the contract procedure but also all relevant government procedures which can be troublesome for someone who has newly moved to Japan.
He was available for help all the time, whether weekends or holidays and guided me through all kinds of troubles.
And all that without any complaints and always with a smile on his face. I highly recommend availing Mr. Morita's services.
Thank you Morita san! I truly appreciate.
Ms.N
---
I was working abroad and was about to start new job in Tokyo.
Due to tight schedule, I only had 4 days after I came back to Japan before I start working in new place.
Originally, I was told that it is impossible to move into new place within 4 days, as normally takes at least one week preparation time.
But I told Morita san that I strongly wish to move in as soon as possible, in order for me to focus on new job.
While I was still abroad, he himself visited all properties I have selected and showed me live video, so I could just watch on the screen.
Because of this, I could decide one.
Moreover, he picked me up at the airport on the day of my arrival to Japan!
Then we straight went and physically check the property.
What a great service!!
No other real estate specialist do this kind of customized service.
It was totally miracle that I could settle down to my new place within 3 days after I came back to Japan.
Now, I can fully focus on new job.
I am really grateful to him, for the great service and special effort he extended to me.
From Ms. Sato
---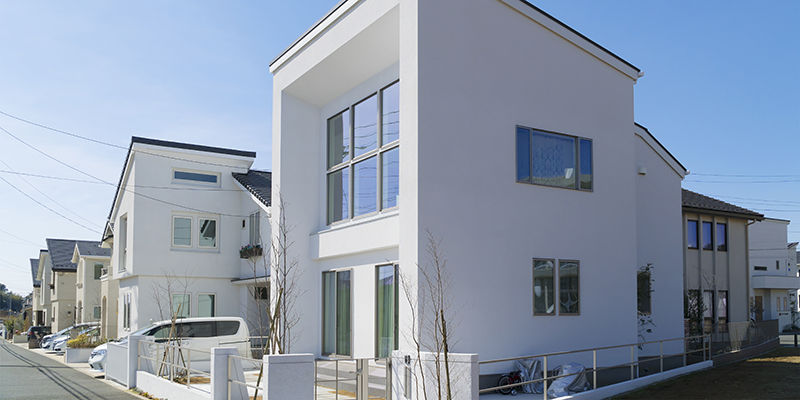 Thank You Mr. Noboru Morita, you made the impossible, possible!
Our Status / The Challenge:
My wife and I moved to Japan from New York City, a difficult move on its own. I am an independent consultant who was launching a representative office in Tokyo and we only knew a few people upon our arrival at the end of the summer. We were living in temporary serviced apartments for a couple of months and in the middle of our immigration/visa process. Although my wife was born in Toyko, she left as a child and had not lived in Japan for more than 25 years, so her confidence in her Japanese was low and my ability to speak it was close to none. To top it all off, we were less than 4 months away from giving birth to our first child, in a foreign country and all of our moving boxes were en route from the USA and due to arrive around the same time as our baby.
The search:
Finding an apartment was critical for our moving and staying here. Thankfully, we were introduced to Mr. Noboru Morita through a mutual friend and it was the best experience and choice that we made.
He had an impossible task. We did not have a guarantor (no corporation or family available to provide such), making the search that much more challenging, and again, time was ticking because the baby was due at the end of the year. We also had a lot on our list of desires. We wanted to be near the train station, nice family environment, close to a supermarket, three bedrooms, and the price had to be right.
Morita-san had about two months to find us an incredible apartment. Throughout our journey, he was extremely thoughtful of the fact that my wife was pregnant (driving us, stopping for restroom breaks, etc.), he diligently took the time for researching and finding what we requested, helped us with questions regarding our transition process, and once we found some potential locations, helped us with the application process and was patient with us in finding the right place.
We ended up viewing many, many apartments and his guidance, patience and persistence is what made it happen. We encountered some ups and downs during our search, but he gave us the confidence to go through the challenges and eventually we were able to find our home.
The Result
We could not have found our perfect, wonderful home if it were not for Morita-san's dedication and countless hours of research, finding, driving, and doing the grunt work, all the way through the contract signing. With his perfect english, he translated word for word all that was necessary during this process. He made our move very smooth, and assisted us beyond the responsibility of any real estate agent we've ever met and most people in general. I'm proud to say that he is a friend and he was even there for us when we had questions after we had settled into our apartment. We truly wish Mr. Noboru Morita all the happiness and success in the world. He is dedicated to his work and more importantly a great person who anyone would be lucky to have represent them.
We would recommend Morita-san for any of your rent, purchase or property sale needs!
From Mr.Justin
---
Thank you very much for your excellent support in finding an apartment for me and untill move-in.
In fact I was in such a time critical situation that I have to finalize an apartment in 1 week and move-in within 2 weeks of my landing in Tokyo.
But with all your co-operation and support, I could finalize a nice apartment meeting all my requirements.
So thank you very much again
-For showing me a right apartment at the right time (first visit itself)
-For all the valuable inputs about japan & Tokyo
-Taking care of all the documentation formalities
-Re-visiting the property and support during move-in
It was nice working with you and I am sure I will recommend your name to any of my friends who are in search of an apartment.
From Mr. Prabhu
---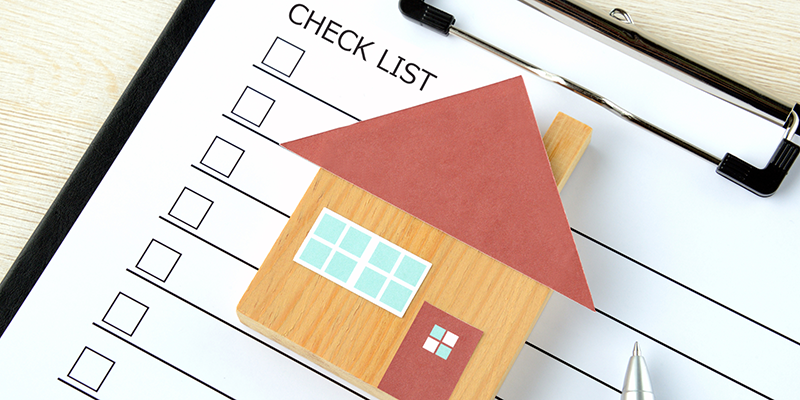 I've just visited Japan on Oct 2011 for a job interview, and finally engaged with a multi national company running in Yokohama and Tokyo.
I was really lost and knew nothing about Japan and its language, and there're lot of things that I had to settle before my family arrive in Japan, one of the most difficult part was looking for an apartment.
As suggested by one of my colleague, I asked help Mr. Noboru Morita to search a suitable property for me.
Morita-san was not only finding the property as I've requested, he even tried to find some other alternatives with better quality, environment and even negotiate the price with the landlord.
It's not that all, as I have a problem with Japanese language, Morita-san has helped me so much on arranging to meet and settle automatic payment for electricity, water and gas. Sometimes I have to call Morita-san when I faced a communication problem with the bank, internet provider or local people.
I'm very satisfied with the service of Morita-san, I've got the apartment in Tokyo area with better specification/criteria in affordable price.
I have also informed all my foreigner colleagues who have just joined the company in Japan to contact Morita-san.
In this occasion, I'd like also to convey my sincere appreciation and I wish all the best for Mr. Noboru Morita and Hokuyo Land.
From Mr. Santos
---
Recently I was hired to work in Tokyo from Chicago. Without understanding how complicated the process of finding and renting property in Japan, I was very fortunate to have been recommended Mr. Noboru Morita.
His understanding of:
1. How difficult it is for a foreigner living in Japan
2. What it takes to establish the basic living needs
3. Making sure that the real estate process is clear
4. Establishing clear milestones to complete the real estate process
is perfect.
I'm not a cliché person, but Morita-san goes "above and beyond" what a typical real estate agent does in Japan. Not only is his English perfect, he also understands both cultures, what it takes to make the real estate process happen, and very respectful to the client. Working together requires "cooperation" in both directions. Morita-san and I had to be cooperative in order to complete tasks on time and get the property that I was looking for. Before moving to Tokyo, we emailed and Skyped to make sure we both had an understanding of the latest developments. I was traveling back and forth and also had a trip to the Grand Canyons. We made sure that we both were in sync from start to finish even when the distance was over 4800 KM apart. We found an ideal place that was in my requirements (had a gym, close to station, and convenient for living).
I'm definitely recommending Morita-san to any foreigners who cannot speak Japanese, new to the Tokyo area, or even someone who is local.
I don't feel as if I met a real estate agent. I feel as if I made a good friend in Tokyo.
From Mr.Yoshida
---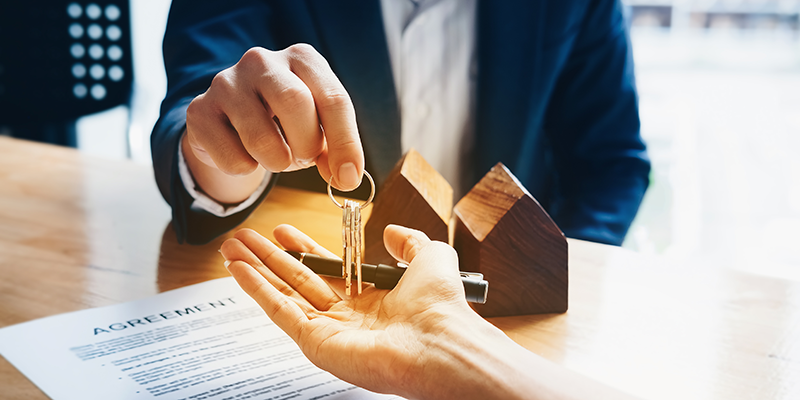 If you are looking for an apartment in Tokyo, there is no one else you need to turn to other than Morita-san.
I was extremely worried about settling down in a country where I did not know many people and did not speak the language well. While searching for English speaking real estate agents online, two friends from Tokyo separately recommended Morita-san to me.
I met with a few real estate agents that I had found online, as well as Morita San, as soon as I arrived in Tokyo. Morita-san, unlike other real estate agents, knew exactly what kind of apartment I was looking for, only after our first meeting.
Based on his extensive experience as a real estate agent in the Tokyo area, and his understanding of Western culture thanks to his upbringing in New Jersey, he was able to find the exact kind of apartment in the neighborhood I wanted to live in that was also within my budget, in only a week!
However, I felt especially thankful to have met Morita San because he helps you with the process of settling down with sincerity. He understands how difficult it is for foreigners who are moving to a country like Japan, where English is rarely spoken and culture is vastly different, and you can tell that everything he does is out of concern and care. It has been pleasure working with him and this experience has helped me gain a new friend in Tokyo to whom I can turn for trustworthy advice.
From Ms.Kim
---
Working with Morita-san in finding my apartment in a very short time frame (practically two weekends) was a very reassuring experience, even in the absolute chaos that was my arrival to Japan, with nearly no Japanese capability.
He provided transportation to view the apartments, which was so convenient and time-saving (not all of them offer that!), and the follow-up after the lease was signed was unexpected and heartwarming. Even to this day, he checks in with me from time to time, knowing that as gaijins we may often need help in various housing matters. He was always patient in accommodating my exact requirements for an apartment, and I would (and have) recommend him to all my friends.
From Ms. Liu
---
Mr. Noboru Morita from NOB Corporation was very helpful in finding and buying an apartment in Japan despite the fact that I wasn't in Japan during the process.
I was moving to Japan and decided to buy an apartment to live in rather than rent this time. But the avoid looking for expensive short term accommodation from my arrival to purchase and moving twice in a short time I wanted to find and buy the apartment before my arrival. Most real estate agencies in Japan don't have English speaking staff and don't deal with customers who are not in Japan during the process, so I chose Mr. Morita who was able to do both.
My budget for the apartment was very small for Tokyo, so we focused the search on smaller, older apartments in outskirts of Tokyo. Mr. Morita managed to arrange some viewings very fast and sent me detailed videos of not only the apartments, but also the building, surrounding area etc. which was almost as good as going to the viewings myself.
I ended up choosing one of the apartments he showed me and he took care of the whole purchase process, explained all the documents to me etc. I was able to finalize the purchase of the apartment before even arriving to Japan so I could move in immediately after my arrival. Because the apartment needed renovation, he also helped to arrange the renovation and acted as the intermediary between me and the renovation person. He was very flexible with other services such as picking up furniture I ordered, adjusting the schedule when there were complications etc. He really went an extra mile and offered more than just regular real estate agent service.
Thanks to Mr. Morita, I was able to move into my newly renovated apartment immediately after arriving to Japan. I am very happy with the apartment and the service Mr. Morita provided and would recommend him again to anyone looking for a property in Japan.
Ms.Orel
---